Define your process
so scaling is easy
Democratise access to research. Get the right consent forms and NDAs.
To the right people. At the right time.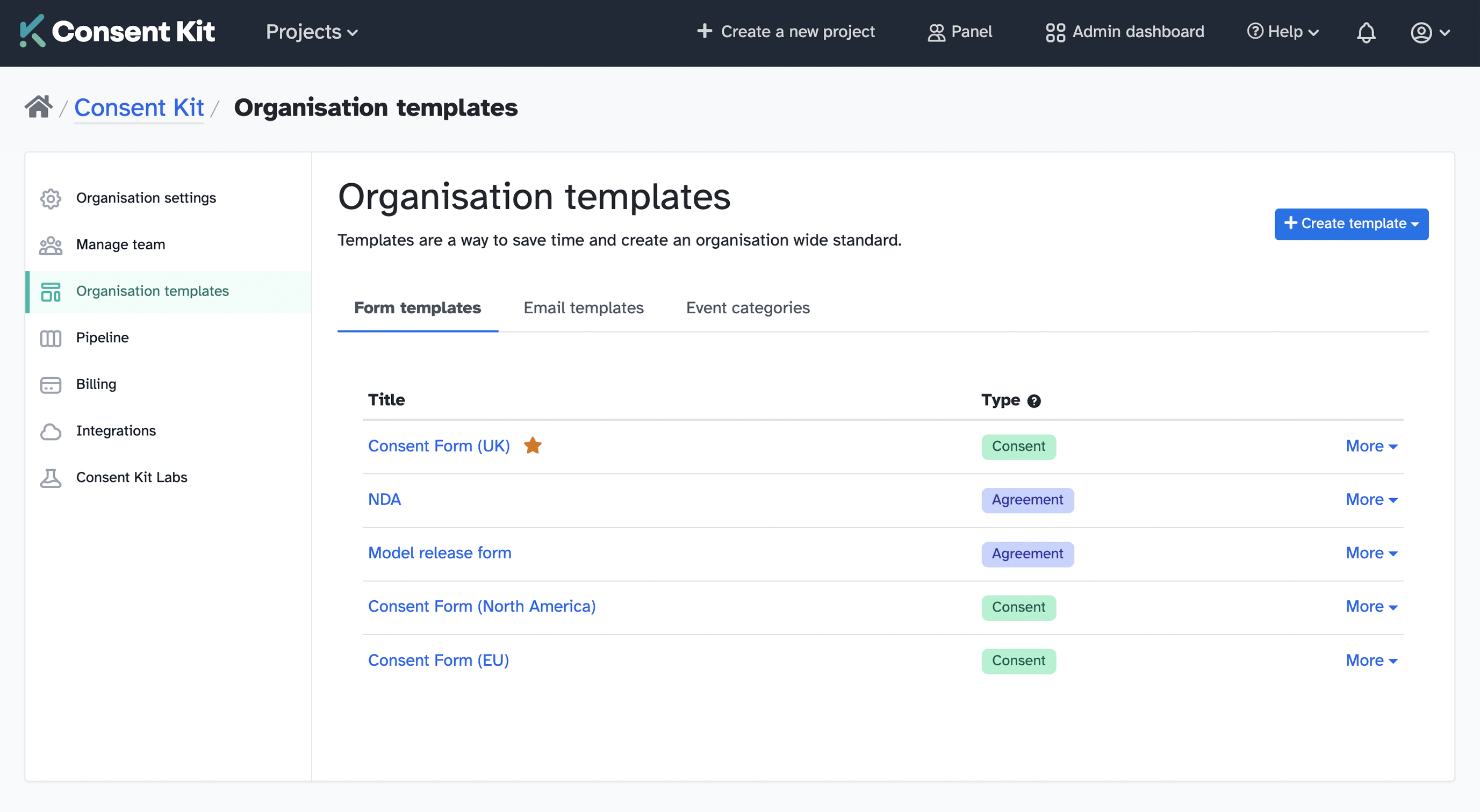 Consent Kit gives us the confidence that we are ticking all the boxes we need to, to make our participants feel safe and secure.
Consent is so important but can be an admin nightmare. Consent Kit saves us time and allows us to focus on the research.
Nobody wants to download a PDF to sign
Are you still copy and pasting old consent forms or NDAs? Not sure what to write in them? Hit Docusign's reasonable use limitations?
eSignatures shouldn't be so manual
Your team has the right docs at their fingertips. Your participants get a frictionless experience. You can see what's been agreed from a single, searchable location.
Scale consent writing. Safely.

Generate bespoke informed consent forms specific to your projects from your own pre-approved templates. The editor guides you through the rest. So you can democratise consent writing without needing to train people first.

Signing is as easy as pie.

Lightweight. Responsive. Frictionless. Our forms have been designed to remove all barriers for people to take part in your research. Which mean you get signed documents back faster.

Real-time, dynamic consent

Send your participants unique, real-time consent forms. It remembers their preferences. Any changes to consent are notified in real-time. Finally, withdrawing consent is as easy as giving it.
Make your workflow work for everyone
Some things should just be a given. If you believe in a more inclusive future, you need to make sure people can take part in it. We've made that really easy for you.
WCAG 2.1AA compliant out of the box

One in five people has an accessibility need of some kind. You don't have to exclude people from your research just because they can't access and sign your documents.

English not their first language?

Your consent forms are rendered as dynamic web pages, not static PDFs. So your participants can give their consent or agree to your NDAs in whatever language is most natural to them.

Reassign responsibilities

A year is a long time in research. Democratise data management responsibilities or manange them at an Ops level with complete oversight of all projects.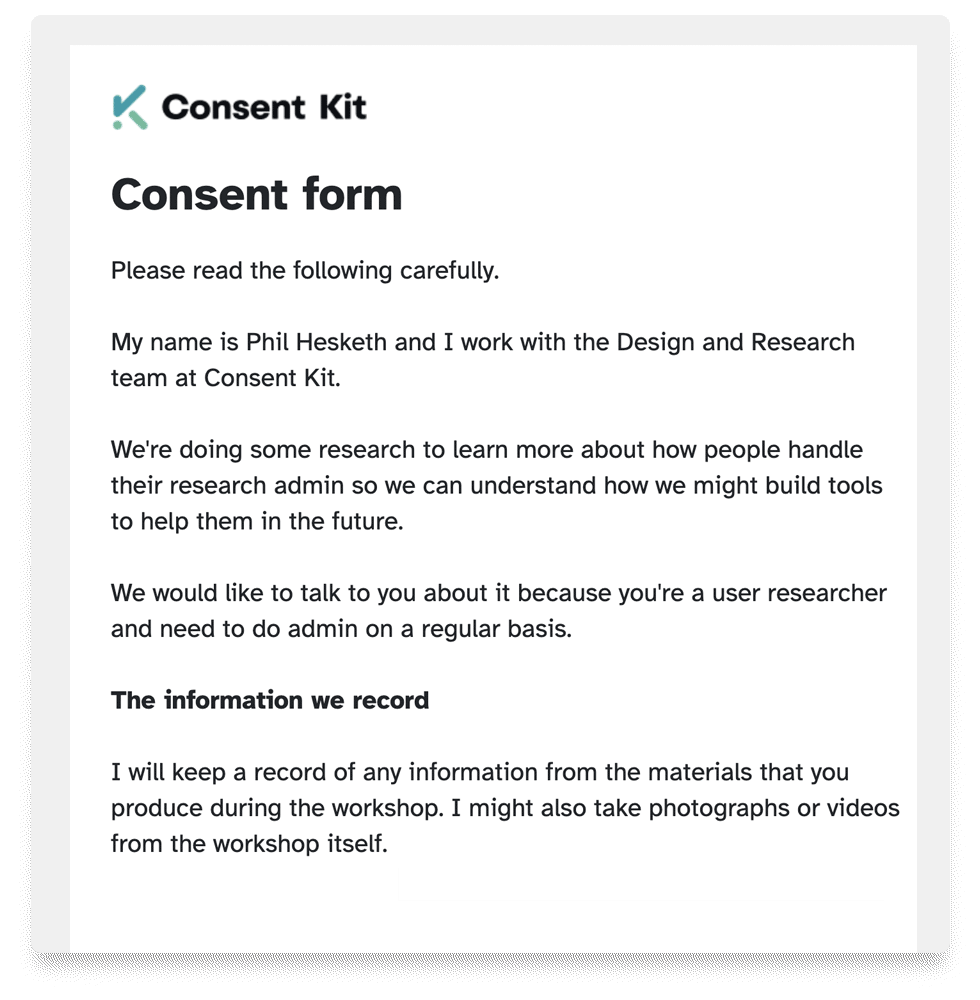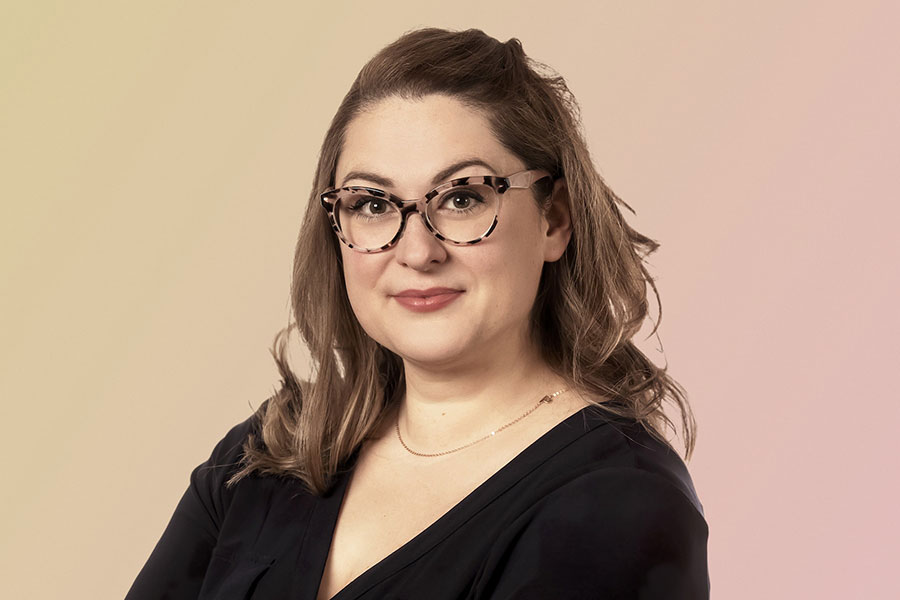 It's a lot clearer than our previous tool. With Consent Kit we simplified our process and the number of touchpoints to consent 8 participants has dropped from 34 to just 10. It's more accessible for our participants and clearly preferred by our team too.
Everything you need to scale research admin
Made by researchers, for researchers.
Data ethics & security as standard
Designed to minimise the spread of personally identifiable information across notifications, your tools and your workflow.
Automatic encryption and bank grade security keep responses safe in a secure, access managed location.
Find out more about how we keep your data compliant and safe
Are you ready to get started?
Try free for 14 days